Repoussoir

15 May - 01 June 2019
Trocadero Artspace
Inspired by drapery used as a compositional element in classical painting, to lead the eye of add drama; the framing has now become the subject.

Explored in rich detail and lush colour, the tension of the suspended object leaves no room for narrative outside the title. Instead, the viewer is left wanting for the tale to unfold.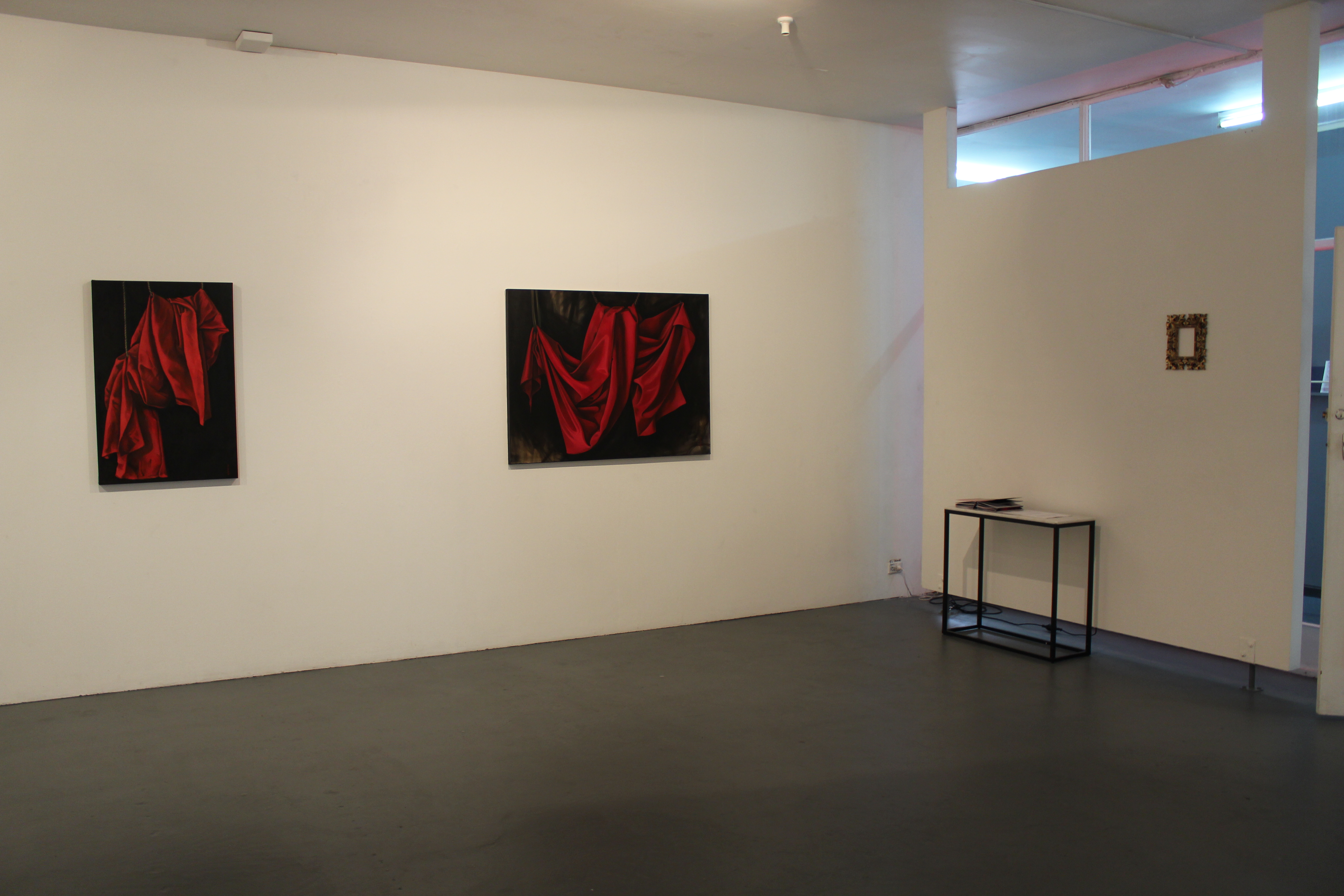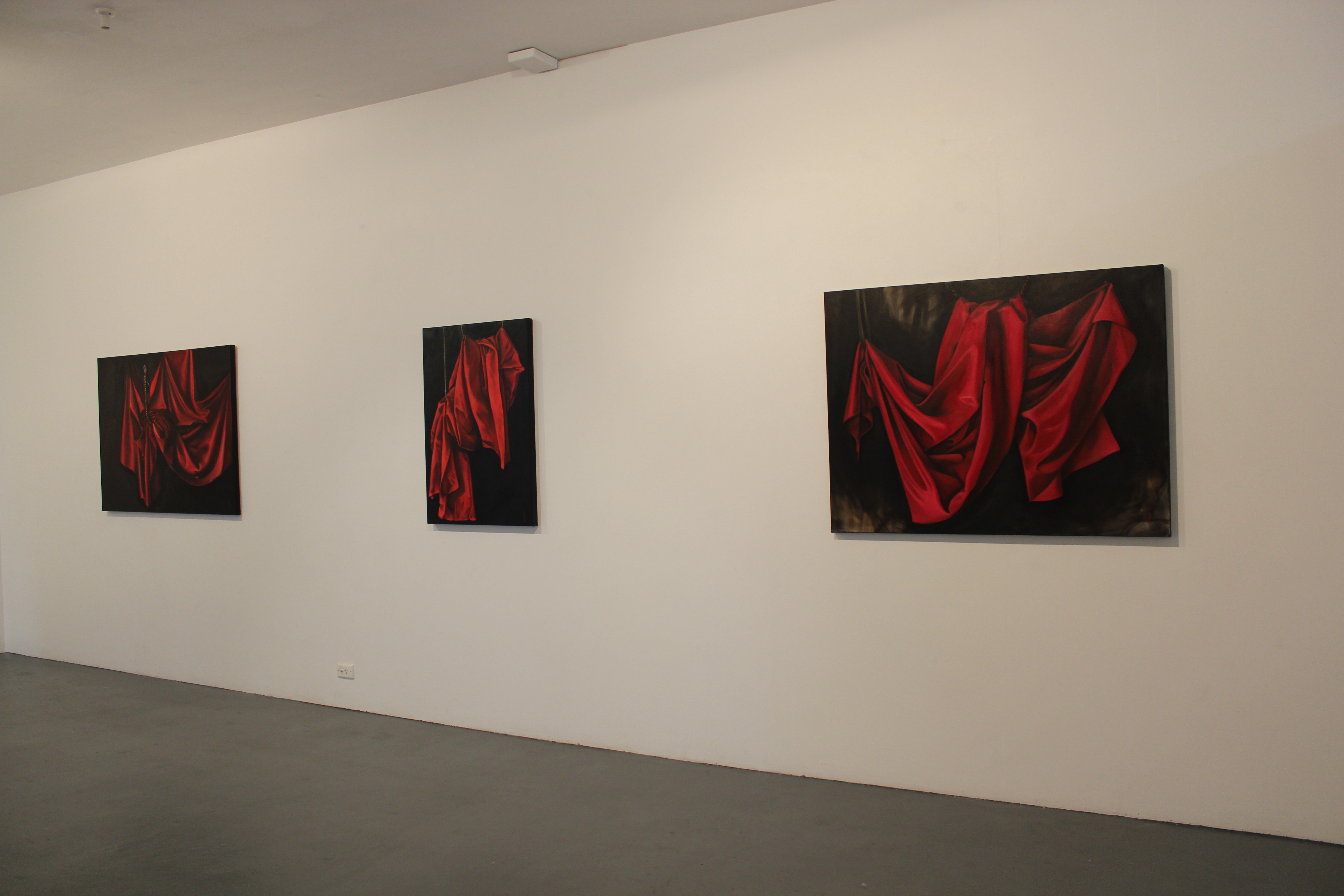 Image: Repoussoir, installation view, Trocadero Artspace 2019.
---